Donate
2022 Annual Appeal & Preview 2022 – Looking Ahead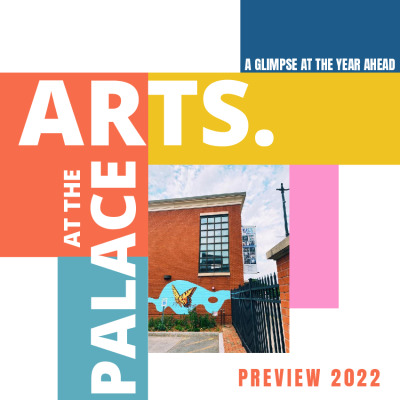 ANNUAL APPEAL 2022 – $15,000 Goal
As a preview to this coming year, we've put together this "lookbook" to share a quick glimpse into the work we are doing and what to expect in 2022! Additionally, we have a goal of raising $15,000 from our community by March 31st.
Your support helps Arts at the Palace cultivate the arts and culture in our community.
In addition to giving financially. Here are some ways you can help support our work.
Share this lookbook with an artist or creative
Host a dinner party with your friends or neighbors
Attend a show or workshop in 2022
Get involved or volunteer in our upcoming programs
Attend our "Punchbowl" party on Dec. 31st
If you can't give a one-time donation, consider giving a small amount monthly
We thank you for your support. All donations are tax deductible.