2022 Preview "Lookbook"
We are excited give you a preview of our 2022 programming.
Along with this, we are also launching our 2022 Annual Appeal.
We have a goal of raising $15,000 by the end of March. Please click the photo below to hear about what is coming in 2022 and donate today!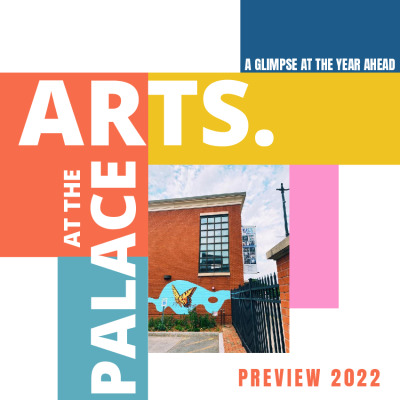 ____________________________________
Arts at the Palace is a nonprofit community arts organization based at the Palace Theater in Hamilton, NY. We present local, regional, national, and international performing artists, arts education programs, and community-based activities.
Learn more about our impact in the community.
See venue rental information and technical specifications.
Make a donation, become a partner, or volunteer.
Experience the Arts with Us
Upcoming Shows/Events
Thank you to our 2021 major sponsors and grant funders
CNY Arts | Central New York Community Foundation | Colgate University | Cornelia T. Bailey Foundation | The Gifford Foundation | Hamilton Community Chest | Hamilton Initiative, LLC | Humanities New York with support of the National Endowment of the Humanities | NBT Bank | New York State Council on the Arts with support of Governor Andrew M. Cuomo and the New York State Legislature
See all community partners
See what's happening at Arts at the Palace.
Hi Arts At The Palace Community, It is a privilege to be writing to you this morning as the recently appointed Executive Director of Arts At The Palace. This past week we launched our 2022 Annual Appeal and announced our goal is to raise $15,000 by March 31st. My purpose in writing to you this…
Arts at the Palace is pleased to announce the appointment of Henry Howard as the new Executive Director. Henry recently moved to Hamilton from Steamboat Springs, Colorado with his wife and three children. While Henry has a background in finance, he began his career in nonprofit administration working on community development in Uganda, Africa, where he eventually became…
Arts at the Palace is pleased to present our 2021 Annual Report to the Community. Thank you so much for all of your support this year. We could not have done it without you! We can't wait to see you in 2022. If you haven't already, please consider making an end-of-year donation to help us…